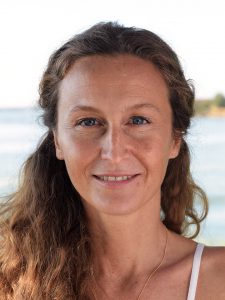 Inner Man Inner Woman- Part 2

Inner Man -Inner Woman - part 2

Here you will continue to deepen the re-balancing between your inner male and female roots. You will also deepen your space of Presence as an essential background for your everyday life and for working with people in any work context you may find yourself.
You will start to learn some initial technical, theoretical and practical elements of the Star Sapphire method and you will acquire a wider understanding of the inner relational dynamics. You will find an overview of the possible growth developments through the re-balancing of opposite poles.
With simple exercises you will be guided to begin the exploration of your psychic abilities for energy reading and to familiarise yourself with the concept of "resonance" and the sensitivity to perceive it in yourself and in others.
"You can not give anything to others that you have not given to yourself."
Osho
Price: 450 euros
Information and registration:
Aneta: aneta.mladenova@gmail.com +359 886 600 422
Amar Leela was one of the founders and conductors of the Osho Ki6 Meditation Center in Venice Lido for ten years. Now she is involved in the expansion of the Centro del Cerchio in Ravenna. Leads groups and training of Osho Neo Reiki, Empathic Communication and Star Sapphire male-female Energywork. She shares qualities of trust and self-acceptance, conveying to people relaxation in the present and ability to flow

20 Sep 2023 - 24 Sep 2022
Sofia, Bulgaria